I craft the finest bespoke and custom, one pair at a time ,using the best leathers and time honoured shoemaking method. The result is a shoe that endures with timeless harmony and style .I invite you to share my passion for fine custom shoe. No personal luxury provides such subline elegance and comfort like a pair of handmade shoes .
Naveed Butt
'' They did'nt feel like shoes, they felt like my feet ''

These custom-made shoes are in high demand among the diplomatic community of the capital. PHOTO: EXPRESS
ISLAMABAD: Cobbler, Cobbler, mend
my shoe; get it done by half past two
Half past two is much
too late; get it done by half
past eight
Even though many of us grew up reciting this nursery rhyme, few would think that the traditional cobbler faced a fate worse than most would expect. With the emergence of mass produced shoes, the death of the traditional cobbler in Pakistan and around the world was inevitable. Custom made shoes and handbags becoming known as a luxury available to the crème de la crème and the movie stars of the world marked the last nail in the coffin for the cobbler. Or did it?
The revival of the traditional cobbler can be witnessed in Islamabad in the shape of Naveed Allahbuksh. Specializing in custom made leather shoes and goods under the brand name of Heritage, Allahbuksh & Sons take shoe shopping in Pakistan to the next level. With hand crafted leather heels and hand picked leather, the customer can get a top quality shoe of their choice designed and made at a nominal price.
'Shoes are my passion and it is my aim to make flawless shoes at a cheaper cost without compromising on quality,' shares Naveed Allahbuksh with The Express Tribune. Focused on promoting his heritage, the cobbler makes it a point to use the bulk of his leather from Pakistan's tanneries. Even though leather is imported from Italy, Germany and India, there is no discrepancy in price and is merely available for adding variety of colours. "Pakistani leather is one of the best in the world and we should make more domestic use of it," continues Allahbuksh.
Allahbuksh provides a niche market service to those who cannot find a certain style in the market or cannot afford to pay the premium prices of designer shoes. Availing this service gives many the optionto recreate their favourite designs. "We are very strict about branding. It is not in our best interest to make fake designer-wear, so even if someone wants a Prada Buckle or Hugo Boss engraved on the side we never do it," clarifies the manager of Heritage on the issue of design and copyright theft.
With an ever-growing business, Allahbuksh is happy to provide his services to foreign diplomats and Pakistani residents alike. Having strategically placed himself within the diplomatic enclave, the avenue is open to many ambassadors and their office staff. Even though the Canadian ambassador is a huge fan of Allahbuksh's shoes, the Americans and British remain some of his most loyal customers and biggest clients.
"We uphold our quality standards and take pride in being a green company," says Allahbuksh. Even though they use python and real elephant skin in their manufactures, the designers do not buy
these hides.
"We ask our clients to provide these exotic hides themselves as with the deterioration of nature around the globe, we do not feel it is ethical to provide these options to customers", he continues.
Christian Louboutin, Prada, Christian Dior, Jimmy Choo and Manolo Blahnik rule the international shoe market but for those who can not afford to pay the high prices of these premium leather goods, Allahbuksh offers a cheap but quality alternative.
Published in The Express Tribune, January 9th, 2011.
Ladies Shoes in Islamabd, Gents Shoes in Islamabad, Hand Made Shoes, Bespoke Made to Measure Shoes Islamabad Pakistan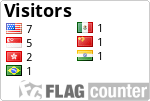 2009-2010 all rights reserved with Heritage Shoes
Website Designed & Developed by: IMAGE PROFESSIONALS